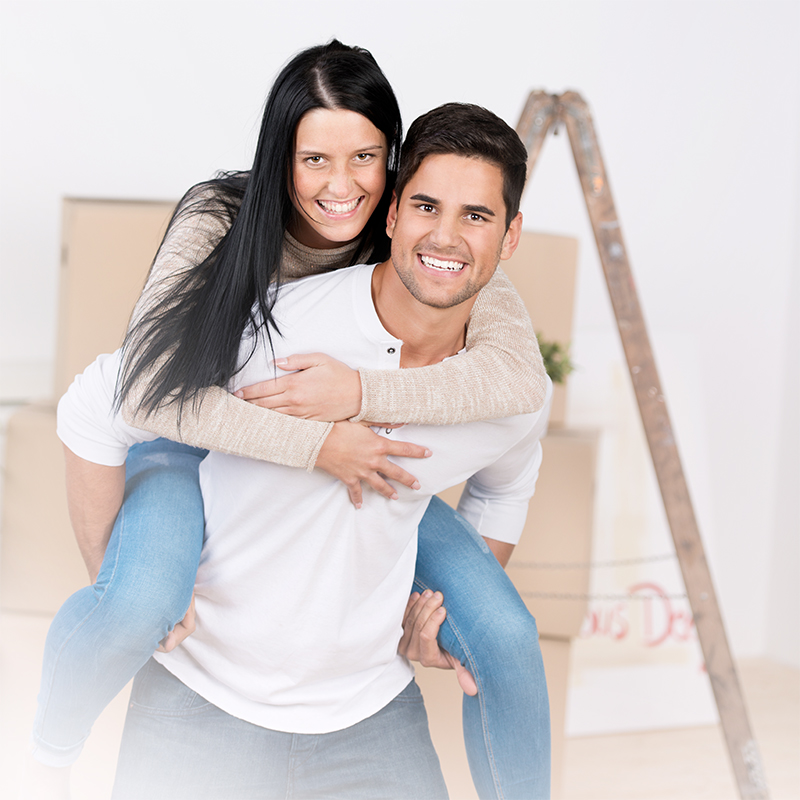 Buying your first home should be a fun experience. The idea of owning your own property is something that most of us aspire to and at Orlando Reid we believe this shouldn't be daunting at all. We specialise in helping first time buyers get on to the property ladder, and have found many buyers their perfect first home.
No obstacle is too great for us to overcome to make the process as smooth for you as possible. Inevitably there are issues that may crop up on your journey, but we advise to bear with it, as the end result is the most important thing. Whatever the situation, we are here to help, simply contact your local branch 6 days a week.
A BEGINNER'S GUIDE TO BECOMING A HOME OWNER – 5 SIMPLE STEPS
STEP 1
Our financial advisors run through your mortgage options and can offer mortgages with as little as 5% deposit.
STEP 2
Our knowledgeable staff can organise viewings on properties that fit your search nationwide.
STEP 3
This is the fun part. Time to view as many properties as you like! We can advise you on properties that are best priced, best located and least maintenance required.
STEP 4
Once you've placed an offer on a property and that has been accepted, our sales progression department mediate between solicitor matters, mortgage matters and any other queries that may come up. When contracts are exchanged, a buyer normally pays a deposit, and at this point is obligated to complete.
STEP 5
On completion day, the remaining balance is paid by the mortgage company (or you, depending on if you're a cash buyer), which is transferred to the sellers solicitor. When confirmation of completion has taken place the keys will be ready for collection.