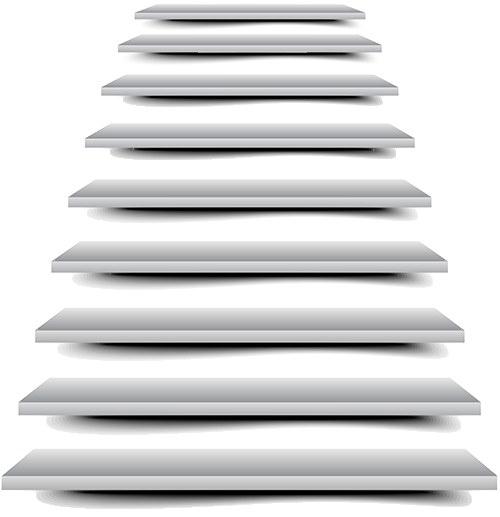 1) VALUE YOUR CURRENT PROPERTY
A question we commonly get asked is do I put my property on the market before starting my property search?
The answer to this question is, in most cases yes. Having your property on the market, or being under offer, will definitely place you in a stronger position when making an offer on a property.
It is a well-known fact that buyers who can proceed immediately are deemed as 'hot buyers', and are generally contacted first when new properties come on to the market. If you have not placed your property on the market, you may risk losing out on the best properties available.
Orlando Reid are the only members of The Guild of Property Professionals in Clapham North, SW, and are interlinked with over 700 offices nationwide, so whether you're selling in London or Lincolnshire, we can help you with your move. Please see our National Property Search
To find out how much your property is worth, or if you would like to put your property on the market with Orlando Reid please click here.

2) ARRANGING YOUR MORTGAGE
Before looking for properties, it is important you have all of your finances in place. If you are one of the lucky few who are purchasing in cash, then please disregard this section. If you are like most of us in need of a mortgage, it is essential to speak with a broker or your bank to find out how much you can borrow. If you own a property, this may also reflect what you can borrow from the bank. During changing market conditions, interest rates may rise or fall, so it is important to not only know how much you can get, but if the amount is affordable on a monthly basis. If a mortgage is required, speak to our financial advisors by clicking here. This service is free of charge to you, but please be aware that there are often other costs related to obtaining a mortgage, like survey costs and bank arrangement fees. Our brokers have access to most mortgage lenders in the UK. Please note that by going to your bank, you are limiting yourself to only one bank, and could miss out on better interest rates. For further information on mortgage rates please click here.
3) REGISTERING YOUR INTEREST WITH US
When buying, it is key for buyers to register your interest with local estate agents and ensure the agent is aware of your requirements in a property. In a lot of cases buyers will only register with large property portals to avoid calls from estate agents. Unfortunately this can mean not being the first to see properties, and perhaps even missing out on the opportunity to see the property altogether. Property portals advertise properties through estate agents databases, but only get uploaded once a day so if the perfect property comes on to the market and you're not registered, you may end up losing out to other buyers who are. It is without doubt, that buyers who register their details with Orlando Reid, find their perfect properties faster than people who rely on property portals. Our system is automated and sends out property updates as soon as the property has been placed on to the market. Please remember the best properties get sold in a matter of hours not weeks.
It is important for you to give us as much information about your property search as possible. We have found that often buyers buy something completely different than what they originally wanted, so if your search criteria changes throughout your search, please contact us with an update. You may hear estate agents often saying 'In an ideal world'. Please be as detailed as possible to avoid estate agents contacting you about properties that are not going to be of interest. The longer the registration process, the less time it will take to find a property.
4) FINDING YOUR PERFECT PROPERTY
Once you are registered with us, unless otherwise agreed, expect to receive email alerts from us with properties that fit your area, price and size. You can also see our entire property list by clicking here. After short listing properties that might be of interest, please contact us to arrange a viewing, either by following the arrange viewing link on the property details, or contact your local branch. We will contact you via phone when we feel a new property listing might be of interest to yourself which you may have not seen.
The orlandoreid.co.uk website is designed for ease and convenience. We offer many types of properties, from studio flats to large houses, and these can all be seen easily on our quick search button on our homepage.
5) FINDING THE RIGHT CONVEYANCER
Conveyancers are often not available to talk on the phone and/or email. At Orlando Reid we recommend a few local and non- local solicitors firms that have been handpicked solely because we know they are efficient, experienced and cost effective. We highly advise you use our recommended solicitors, as it speeds the process up meaning that less sales fall through. Time is a killer in estate agency so the quicker the sale, the more likely the sale proceeds.
Our non-local solicitors work on a no sale no fee basis. To obtain a quote please contact your local branch
6) MAKING AN OFFER
When you find a property that you like, the next step is making an offer. The offer will be presented to the seller with any conditions that you may wish. The offer will be sent to both yourself and the seller in writing. If the seller has accepted your offer, we will request solicitors' details and brokers' details, which will be added on to a memorandum of agreed sale, and sent to all legal representatives, yourself and the seller. Please take into consideration the additional costs related to a purchase including legal costs, mortgage fees and stamp duty. Solicitor quotes can be emailed to you, which will include stamp duty and legal costs. Mortgage costs can vary depending on the mortgage company you use.
7) LEGAL PROCESS
You're now ready to proceed with the purchase, so certain legal work will be carried out to ensure you are moving into a property that is suitable for purchase. You will need to formally instruct your solicitor, and often pay a small fee for searches to be carried out. The most important thing is, not to worry as you are in good hands. Your conveyancer will be solely acting on your behalf to ensure that you're making the right purchase, and we will progress the sale as quickly as possible, to ensure a smooth process for both buyer and seller. We will be contactable Monday - Saturday during work hours with any questions you might have. Draft contracts will be sent to your conveyancer from the seller's solicitors. At this point the searches will be carried out, and you are half way to buying your new house. An exchange date and completion date will be suggested and if agreed by both yourself and the seller, that will be the date all parties involved will aim towards.
8) SURVEY AND MORTGAGE OFFER
If you are obtaining a mortgage to purchase a property, your mortgage lender will require a survey to be carried out on the property. The survey is there to protect both yourself, and the mortgage lender to make sure the property is appropriate for lending and is worth the money you are paying for it.
Once the survey is carried out, generally within 7 days a mortgage offer will be sent to you.
9) EXCHANGE OF CONTRACTS
Once a solicitor is satisfied with all the legal dealings and a mortgage offer is in place, you are ready to exchange. You will be asked to sign a contract and release a deposit to your solicitor which is usually equivalent to 10% of the property purchase price. Your deposit will be transferred to the seller's solicitor. You are now legally contracted to purchase the property, and completion date will be agreed by all parties.
10) COMPLETION
On the day of completion, the remaining balance of the property will be transferred from your conveyancers account, to the seller's conveyancer account. Once we have had confirmation from the sellers' solicitor that the funds have been received, the keys will be in your local office waiting for you to collect.