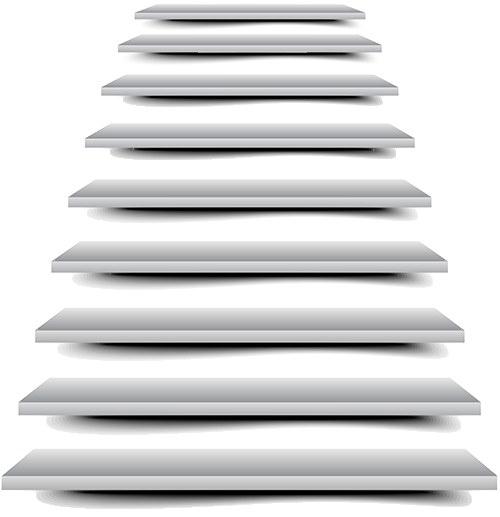 1) WHAT RENT WILL I GET FOR MY PROPERTY?
Give your local Orlando Reid office a call to organise a trained member of staff to come round and carry out a no obligation rental valuation on your property. We can advise you on how to make the most out of your property to achieve the highest possible rent, in the quickest possible time and to the best type of tenant. You can also arrange a valuation online by clicking here
2) CHOOSING THE RIGHT ESTATE AGENT
The choice of agent to help with the letting of your property is an important one, whether you let out one property or have an entire portfolio there are a few important aspects to consider;
Look for an estate agent with accreditation, Orlando Reid are members of The Property Ombudsmen and The Guild of Property Professionals for your protection.
Find an agent you can trust, after checking the agent has appropriate accreditation, it is important to meet them and ensure they are professional and honest. Remember that your agent will help you through the whole process from marketing your property to moving your tenant in, so it is important to be able to trust and rely on the agent you choose.
Location can often be an important factor in the agent you choose, they should have a thorough knowledge of the area and a prominent High Street location is often beneficial.
Ensure the agent you choose has tenants ready and waiting to view properties similar to yours, they should have access to a large database of prospective tenants who have been qualified.
Online presence! One thing becoming increasingly more important these days, is the steps an agent takes to present themselves and property online, an up to date and modern website, use of social media and major property portals is key for any agent wanting to stay ahead of the competition
Please contact us to see how we can help you.
3) PRESENTING YOUR PROPERTY TO LET
If you want your property to let to the best possible tenant, for the best possible price and in the best possible time it is important that you present your property well. This especially applies to properties that have already been rented. The most important rooms in the property are the kitchen and bathroom. The property should be clean prior to photos being taken to give the best possible chance of letting the property quickly. Colour photo details will be emailed and given to prospective tenants. We also offer a Premier Marketing Pack which can help rent your property quicker. We advise this for properties above £3000pcm. There is an additional charge for this service which can be discussed with your local branch manager.
4) POSITIVE VIEWINGS
After carefully vetting the tenant to make sure they can afford the rent, and that they are looking for properties similar to your own, we will in most cases accompany the tenant to your property. It is important that we have a key on your property to ensure we can gain access when we have tenants walking in to your local office. Pro-active tenants may find and offer on a property on the first day of their search, so it is possible to miss out on a let if it is difficult to gain access to the property.
5) NEGOTIATING OFFERS
Once a tenant makes an offer on your property we will agree terms such as monthly rent, move dates, restrictions in contracts and special conditions with the tenant on the landlords behalf. We take a holding deposit from the tenant which is refundable (subject to cost) if references fail or the landlord withdraws. We will then reference the tenants.
6) REFERENCE CHECKS
We carry out references through a third independent party for your protection. The companies we use are www.landlordnationwide.co.uk and goodlord.co References include credit check, employment reference and previous landlord (if applicable).
7) PAPERWORK
We can organise all of the paperwork for you including Tenancy Agreement, Inventory, Gas Safety Certificates, EPC's etc. At the point the references have concluded successfully we will ask both yourself and the tenant to sign the tenancy agreement and pay the remaining move in balance.
8) MOVE IN
On the day of move in, the tenant normally meets in our local office to collect the keys. You will be required to register the tenants deposit within 30 days of receiving the deposit. If we manage the property on your behalf then we will register it. You are also required to show the tenant a copy. We will advise tenants of insurances they should consider taking out and utility services they will need to transfer into their names.
9) MY ACCOUNT
Your property related documents will be uploaded onto your secure my account facility where you can download at any time by using your user name and password. If you opted for our let - only service at this point you will manage the property yourself.
10) PROPERTY MANAGEMENT
Should you choose to have your property managed by us, we will continue to liaise with the tenants on your behalf throughout the duration of the tenancy.
Full property management offers a number of advantages, not least piece of mine that your liability as a landlord is now over to us. We offer a dedicated property manager who will be available 5 days a week and an emergency service for tenants outside of work hours, ensure that your statutory obligations as a landlord are met, collect your rent and deal with any maintenance issues. Rest assured you're in safe hands with Orlando Reid so take a seat and relax.