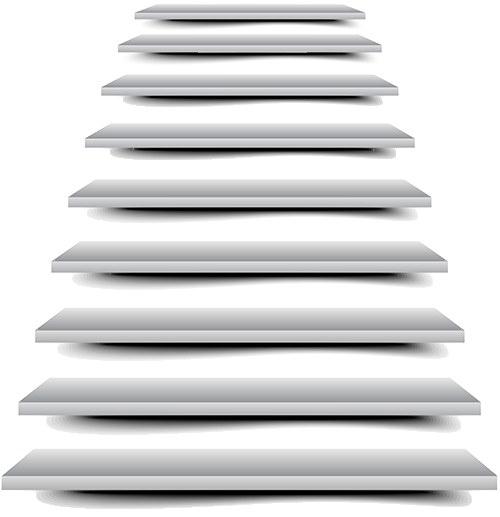 1) HOW MUCH CAN YOU AFFORD?
As a tenant you should earn in excess of 2.5 times of the annual rent either individually or as a collective group. If you fall short of this you should either pay a minimum of 6 month's rent in advance or offer a guarantor who earns in excess of 3 times the annual rent you are looking to take on.
2) REGISTERING YOUR DETAILS
Register your details by clicking here or contacting your local branch to be the first to receive properties via our automated email system. Our website is updated daily, and our negotiators will contact you to let you know what's new to the market. It is important we have as much information as possible about your search, so we don't waste your time sending you to properties that do not match your particular requirements.
3) FINDING YOU A PROPERTY
Once we have determined what you are looking for, we will call you to organise viewings for properties you might be interested in seeing. If you like a property, we ask you to place a holding deposit down to ensure you are serious about making an offer. Please note that if a reservation fee has been paid and a landlord accepts your offer at this point the deposit becomes non–refundable. Please make sure you are positive about making an offer before doing so, by ensuring the area is safe enough, the property is big enough and the rent is affordable.
4) MANAGEMENT SERVICE
When renting a property it is advisable to choose a property that is managed by an estate agent. This means you have a dedicated property manager looking after you and your property at all times.
5) REFERENCING
Once you have found a property and your offer has been accepted, the landlord requires us to carry out checks on you to ensure that you are a good tenant. The checks include credit check, previous landlord reference(s), and employment reference(s). If you are self-employed an accountant's letter may be required. An individual or collective group of tenants should earn in excess of 2.5 times the annual rent and if a guarantor(s) is/are required (because you're a student or don't earn enough) they should earn in excess of 3 times the annual rent.
6) PAYING YOUR REMAINING BALANCE
Once references have concluded successfully we will require payment of the remaining balance.
7) TENANCY AGREEMENT
We use a standard tenancy agreement which should be signed by all tenants and landlord. You are advised to read through thoroughly and if you have any questions please ask a member of staff or a legal representative. Please note that we are not solicitors and cannot change our tenancy agreement unless the landlord agrees. Even then we will not write any additional clauses in the contract as they should be written by the tenant/landlord(s) legal representatives, and then agreed by the other party. Orlando Reid will take no responsibility for any additional clauses made within the contract so please seek legal advice first.
8) MOVING IN
On or around the day of move in an inventory in most cases will be carried out. A printed copy will be sent to you a few days later which you will have 10 working days to dispute. If you do not dispute it, we will assume that you have agreed the inventory and will be used at the end of tenancy to inspect the property condition. It is highly advisable you go through the inventory thoroughly, and make any amendments you feel necessary, then sign and send both the landlord, and us a copy for approval. You will receive the key(s) on the day of move in, subject to all satisfactory references, full move in balance being paid and the tenancy agreement signed by all parties. Once you have rented through us your tenancy agreement will be available on your my account facility.
9) CONTACTING YOUR NEW UTILITY COMPANIES
You will need to organise your utilities at your new home. This will include getting in contact with your gas, electric, water and council tax providers. If you are having trouble with this please call your local office and they may be able to help you.
10) ENDING/RENEWING YOUR TENANCY AGREEMENT
At the end of your tenancy agreement you will need to advise both the landlord and Orlando Reid if you wish to renew. We have made this a very simple process by sending a renewal confirmation around two months before the end of the contact. You will need to advise us at least two months prior to the contract ending what your intentions are, as if we do not hear from you we will assume you are extending your contract and will be charged.